Taylor Packaging & Supply
Since 1987, Taylor Packaging & Supply has been the premiere choice for packaging materials in Fort Worth, TX and the surrounding areas. No matter what packaging needs you have, we guarantee we'll meet and exceed them! We stock labels, cartons, tape, straps, bubble wrap and beyond.
Tailoring Our Packaging Materials to Your Needs in Fort Worth, TX
Taylor Packaging & Supply is strictly a packaging material supply store, dedicated to providing the very best in packaging materials to Fort Worth, TX individuals and businesses. Whether it's labels, cartons, tape, steel straps, poly straps, stretch wrap or bubble wrap, we guarantee to stock it and for a great price. In fact, if it's designed to protect your valuables and help you properly pack your things away, chances are it's in our inventory! Our supply of materials is expansive, to make sure you get everything you need, no matter what you're packing.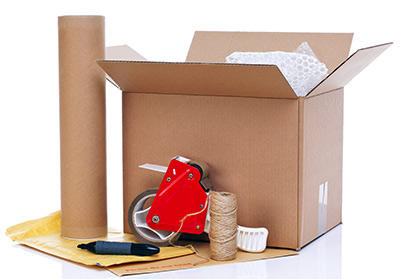 Do you need a specific packaging material for a particular item you need to enclose? Are your items of a delicate or fragile capacity? Is your concern just keeping items fresh and protected from the outside environment? Not a problem! From labels and ribbons to bubble and shrink wrap in Fort Worth, TX protecting and preserving your important items is what we do best. There's no other packaging supply store in Fort Worth, TX that cares for our customers the way Taylor's does. When you make the decision to choose us for your packing supply needs, you're making a choice for quality, in both products and services. A few more reasons to choose us includes:
We've been providing packaging goods to the Fort Worth area for over 20 years.
Our products are covered by our company warranty.
Our experience can help you find the right products you need.
We're a member of the Chamber of Commerce.
We're pleased to serve a 100-mile radius when it comes to supplying our products.
Fill Your Need for Packing Supplies
For more information about our packing supplies or to get in touch with someone who can assist you in choosing the right products for you, contact us today!
Providing Packaging Materials & Label Software to Fort Worth, TX and residents inside a 100 mile radius, which includes:
Dallas, TX
Weatherford, TX
Grapevine, TX
Waco, TX
Denton, TX
and the surrounding areas